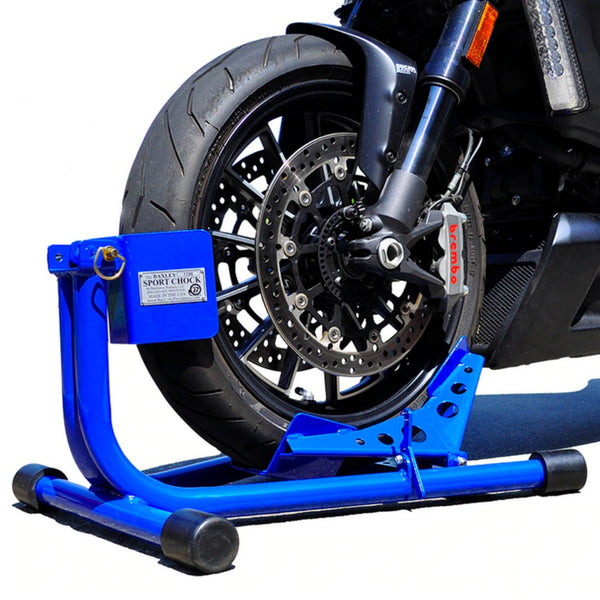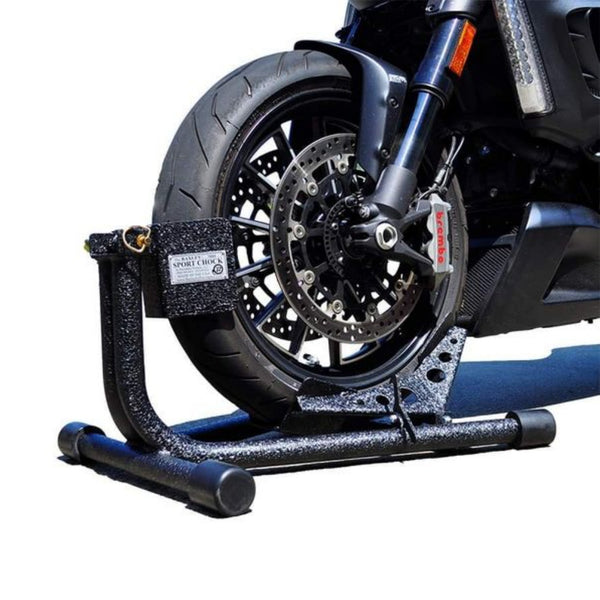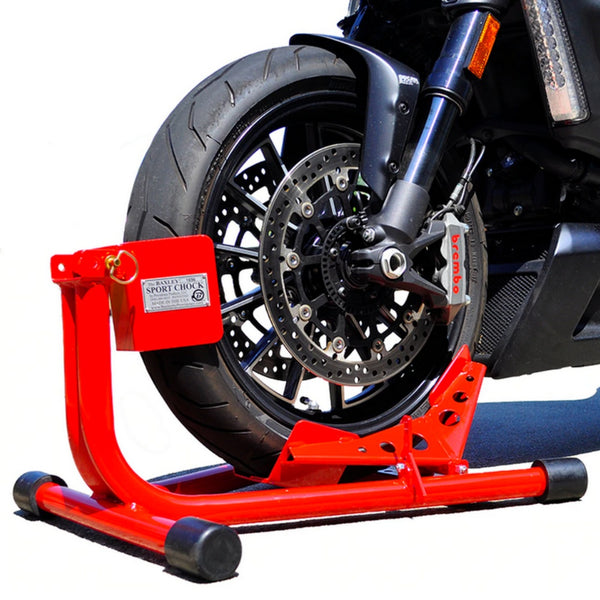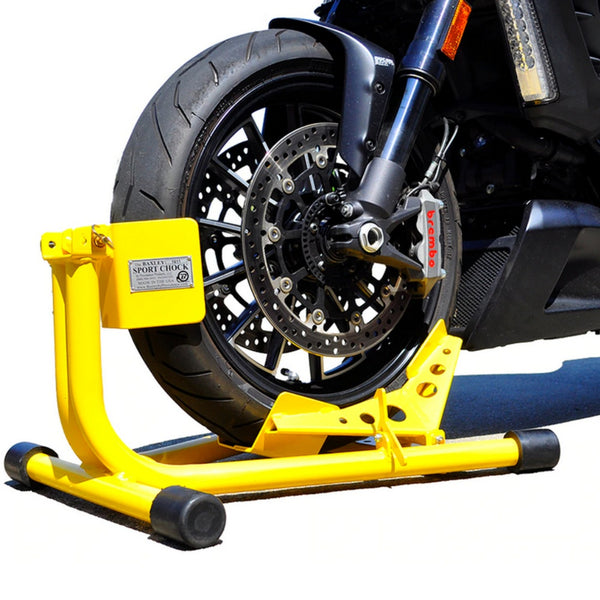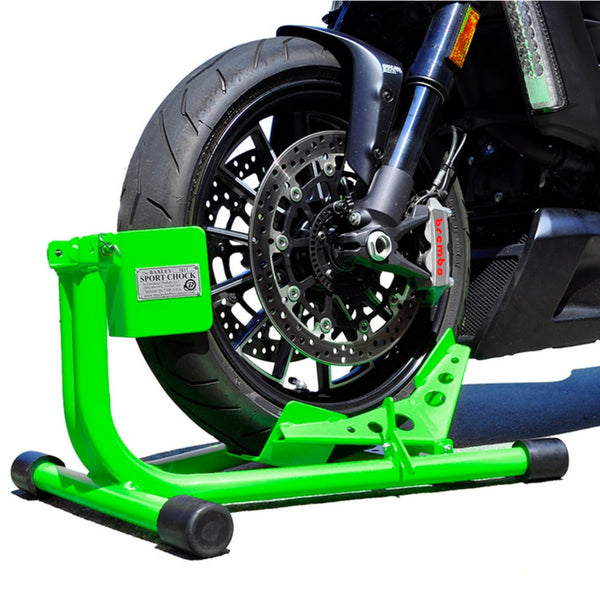 The Drag/MX chock is a hybrid between the MX narrow cradle and the standard upper "shoe" from the Sport Chock. This chock really works well with the narrower and 16″ to 19″ diameter wheels found on drag bikes and older classics. Great for long term storage, maintenance and paddock use. The same solid construction and beautiful powdercoat as our other products. Made in the USA, Lifetime Warranty.
Features:
Built to fit 90 to 110 mm  19″-21″ tires
Rugged, beautiful powdercoat
Holes in cross brace for bolting down to a trailer
Stays put on garage floor when entering
Lifetime Warranty
PATENTED (#6,640,979)
Made in the USA
 Available in these colors: Black, Green, Red, Blue, Yellow

Baxley
Great product! I'll be honest, there was a mixup in the order and it was handled extremely well
Very Pleased, Better Than Expected
Received chock very quickly, already fully assembled, pull and place. Holds bike steady, feels very secure compared to other stands/chocks. Price might scare some, but well worth the money if you're trust your bike to a stand. No problem loading and unloading, no wheel stick or assistance needed. Great product.
Amazing product and Service
I have had many bike stands and Nothing compares to a Baxley! The only stand I'll use and I'll only buy it from Hard Times PS!
Baxley Wheel Chock - Drag/MX
Great guy Great service
Met the guy through a mutual friend ... don't know him other than that ... however he treated me like family ... good guy ... I will for sure buy from him again