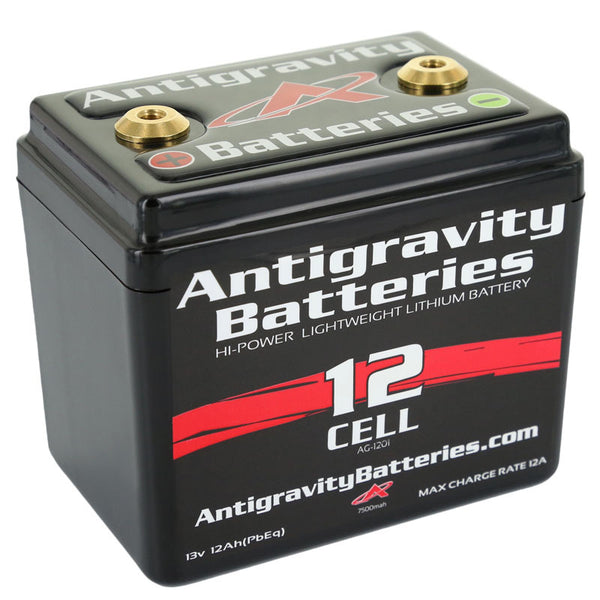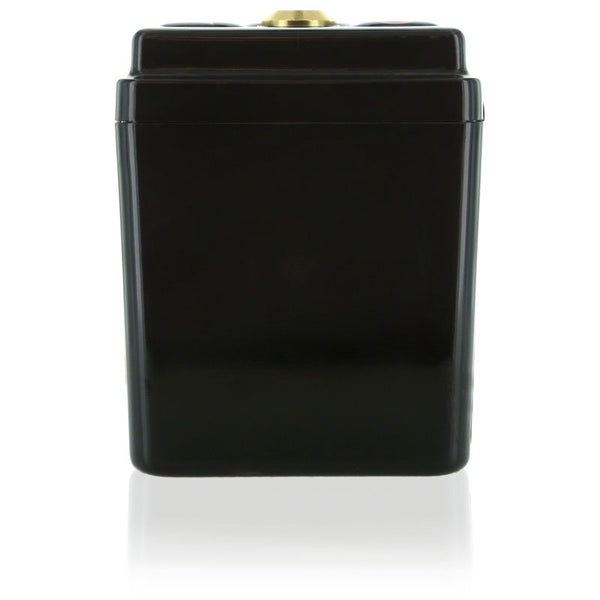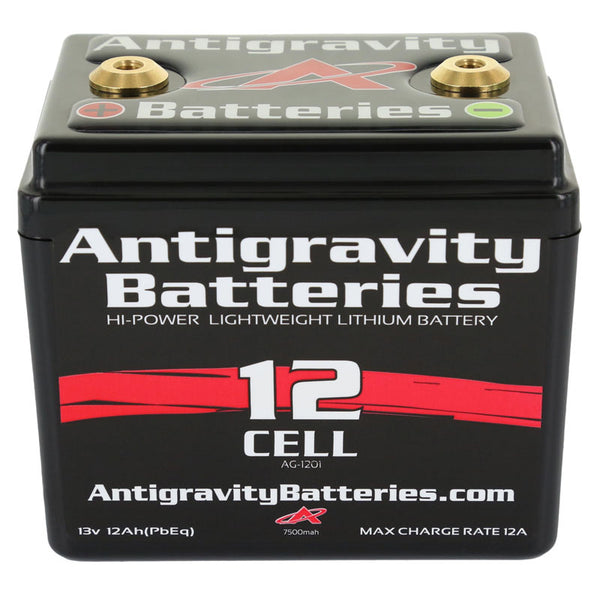 SMALL CASE LITHIUM BATTERY
The AG-1201 battery has 360 Cranking Amps yet is only 4.50″ Length x 3.25″ Depth and 4.25″ Height (to the top of the terminals). This battery is a great choice for those seeking very high power in a compact battery. It can replace the typical 12 Ah lead/acid battery with a weight savings of up to 7 pounds while offering much more cranking power. This battery is best used for applications where extreme weight loss and ultra-compact size are desired.
Features
Adhesive-Backed Foam Included for EASY INSTALLATION.
Most Compact of Lithium Motorsports Batteries available.
Ultra-Lightweight and High-Power Lithium-Ion Motorsport Battery.
Can hold a charge up to a year provided there are no "Parasitic Drains" (accessories that draw power when the bike is off (i.e. alarms, ECUs, iPods, GPS, heated grips, etc).
Large all-brass terminal design.