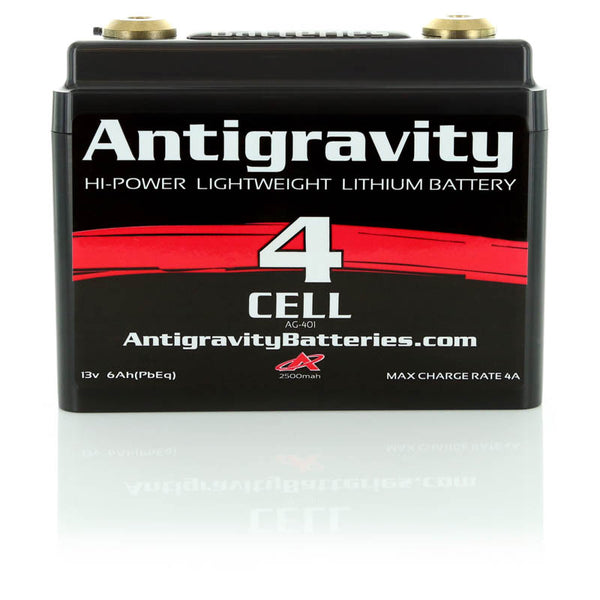 SMALL CASE LITHIUM BATTERY
The AG-401 battery, at a minuscule 4.25 x 1.25 x 3.75 inches (LxWxH to the top of the terminals), offers extreme power in the most compact size in Lithium Motorsport batteries. The AG-401 is best used for Performance applications where extreme weight loss and ultra-compact size are desired. Can start inline 4-Cylinder motors up to 600cc for race use, or up to 250cc for everyday street use in scooters. This battery is also a favorite of custom builders who want the smallest battery to tuck out of the way.
Features
Adhesive-Backed Foam Included for EASY INSTALLATION.
Most Compact of Lithium Motorsports Batteries available.
Ultra-Lightweight and High-Power Lithium-Ion Motorsport Battery.
Can hold a charge up to a year provided there are no "Parasitic Drains" (accessories that draw power when the bike is off (i.e. alarms, ECUs, iPods, GPS, heated grips, etc).
Large all-brass terminal design.