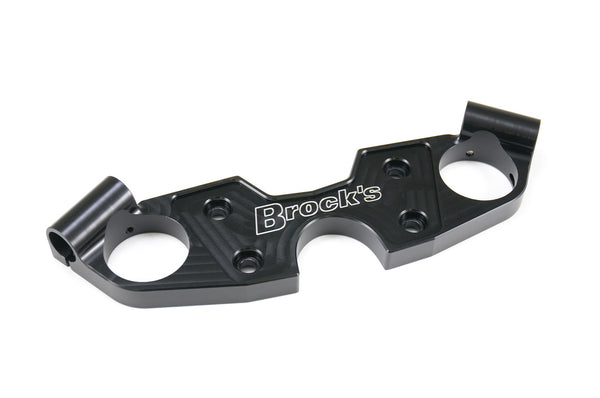 Description
A safe and easy way to lower the front of your bike
Raise your fork tubes up to 3/4" above the top clamp
CNC billet aluminum construction
Engraved with Brock's Performance logo
Black anodized finish
Important: This product has been redesigned to eliminate past clearance issues between the OEM brake/clutch lever and the front fairing. May not be compatible with aftermarket levers. Caution should be used when turning the handlebars to the full lock position with aftermarket levers installed; contact between the fairing and levers can engage the front brakes.
BROCK TRIPLE TREE
Beautiful part. Pleasing in appearance & allows to get that good looking stance that looks so tough!
Huge thanks to Hard Times Parts!