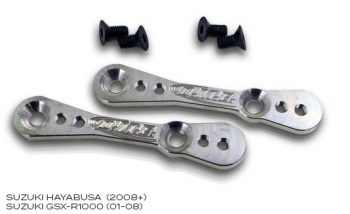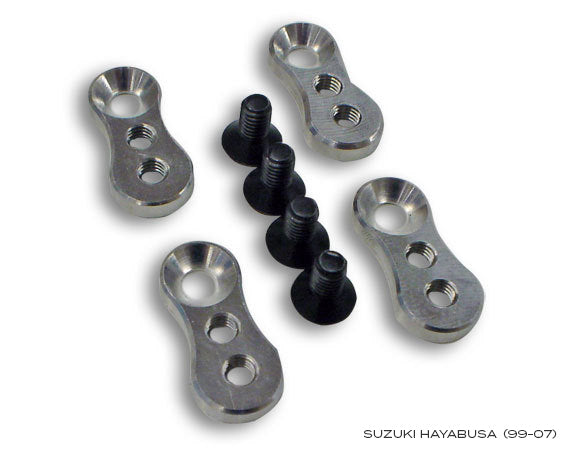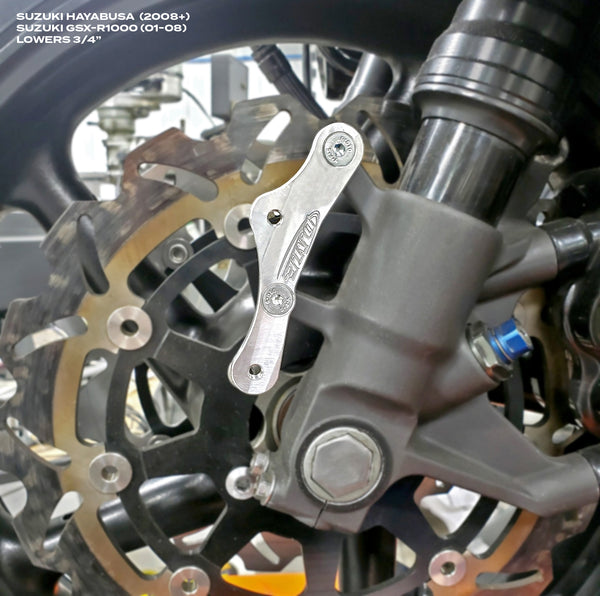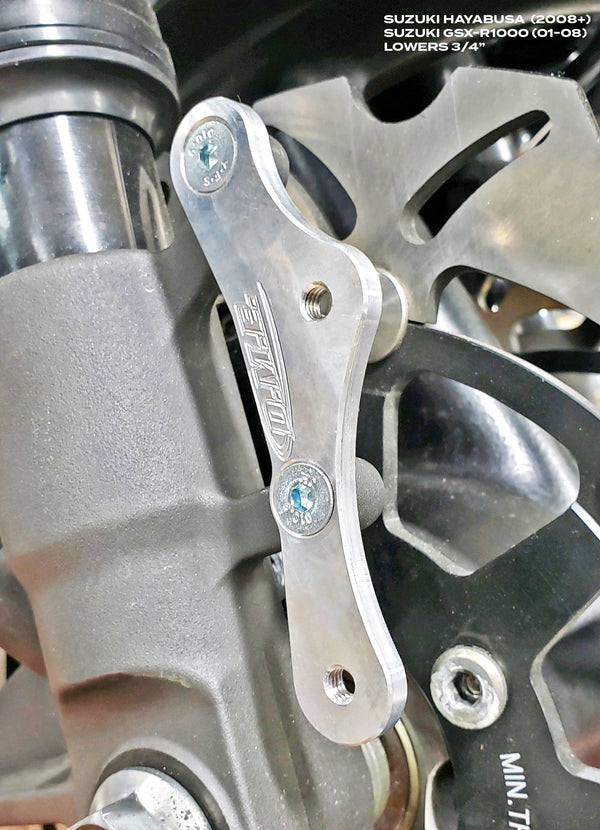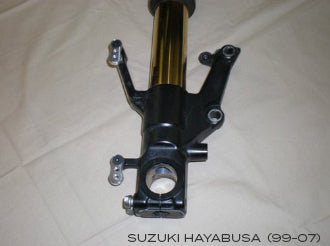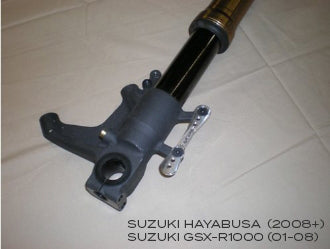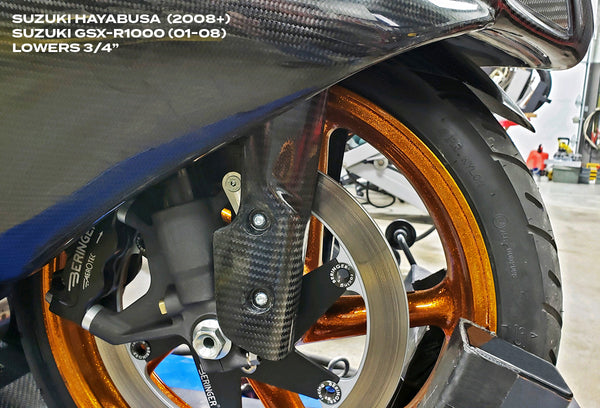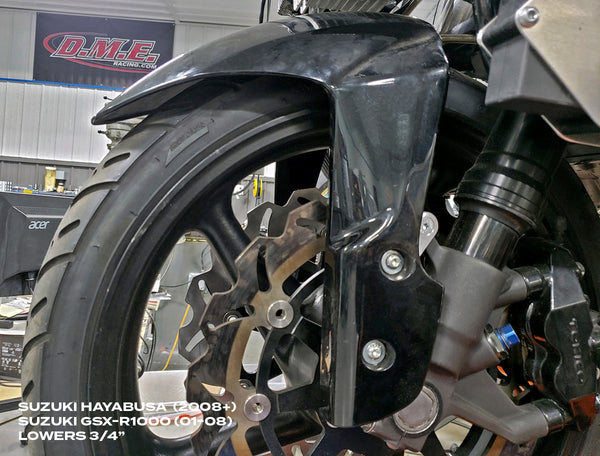 DME Front Fender Lowering Brackets allow you to gain more clearance between the top of your fender and the bottom of your cowling.  They work great for owners that switch over to a 100/60-16 (or smaller) tires, or 16″ Marvic or BST Wheels.
Features:
Comes with mounting hardware
Sold as a complete set
FITMENT OPTIONS
Two Adjustable Positions – Lowers 7/16″ and 3/4″ 
Suzuki Hayabusa (2008+)
Suzuki Hayabusa (1999-2007)
Suzuki GSX-R1000 (01+)
One Position – Lowers 3/4″
These are angled forward so they don't rub the back of the fender while matching the radius of the tire.
Suzuki Hayabusa (2008+)
Suzuki GSX-R1000 (01+)
---
Installation: Simply remove your stock fender and bolt these up to the forks.  Then bolt your fender back on.
Note:  It may be necessary for some front fenders to be trimmed for clearance to the radiator on lowered bikes.
FAQ
Not sure how low to go? 
We recommend taping a 10mm socket (3/8″ – 1/2″ diameter) to the tire and making sure the tire can spin with the fender bolted on.  If the socket hits, the tire is too close to the fender.  As the bike speeds up, the tire will grow and it can rub on the inside of the fender if it's too low.
What do I do with the rear fender bolts?
The rear fender bolts are no longer used with the lowering brackets.  Four bolts are enough to keep the fender on with speeds up to 214 mph – Track Tested!
05 gsxr 1000
Fast shipping. Item fit exactly as it should, and lowered fender how it was described. A+ to hard times.
Absolute best
Perfect fit and fast shipping. Hard times is the best!!