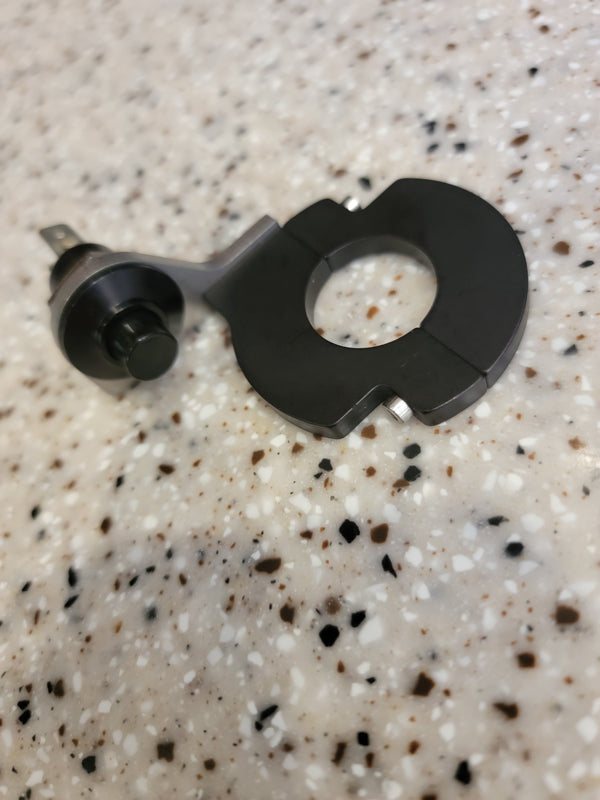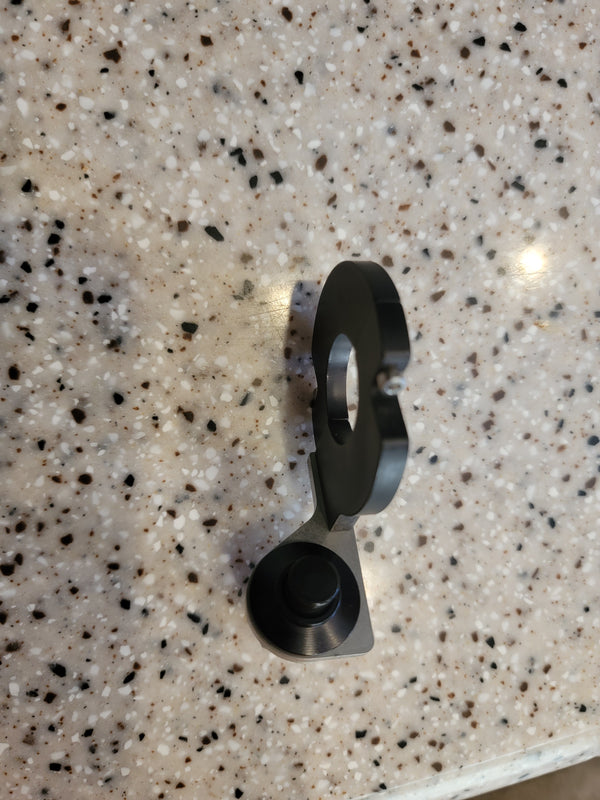 The PMR Thumb Switch is designed so while sitting on the bike the switch is right where your thumb is, with our switch you do not need to take your thumb off of the grip. Some people like to use their horn button for activating accessories like nitrous. Yes this does work and we have used it too but when you are racing the last thing at high speeds you want to do is to have to take your thumb off from around the grip. So we designed this switch to be exactly where your thumb is. We offer it in two versions a single button and also a double button. Both buttons are military grade sealed buttons designed for over a million cycles. They are momentary buttons. We have seen these used for many applications, turbos, fuel injection maps, nitrous, air shifters, communication, air ride, and yes even garage door openers. They fit all bikes with 7/8 dia bars. They are thin and require only 5mm of space between the grip and your factory switch controls. This is easy to install just grab the end of the grip and slide it a couple of millimeters away from your factory switch housing. We designed our thumb switch to be easy to install, it is a split design so no need to remove grips or anything to put it on. These are designed to work on the clutch side.
1 Military grade momentary switches
2 CNC machined from aircraft aluminum
3 Black anodized to match your controls
4 Split design for easy install
5 No need to loosen your grip to activate your button
6 Available in Single or Double button design
7 Easy to feel buttons even with your gloves on.
Pm-390s single button 

Pm-390d double button 

Pm-390s-DL single button mount and special adaptor plate for digital delay button (no button included)

Pm-390s-DL-PRO Single button mount with high quality button (as pictured)
Thin line thumb button
Button is sleek & positioned great.
It goes without saying that the service from Dustin & Hard Times is outstanding!
Great product excellent service quick delivery
Great product
Works great for the air shifter that we used it for.
Great product
Awesome fit and function. Very easy to install. As always customer service is second to none!!!!!!