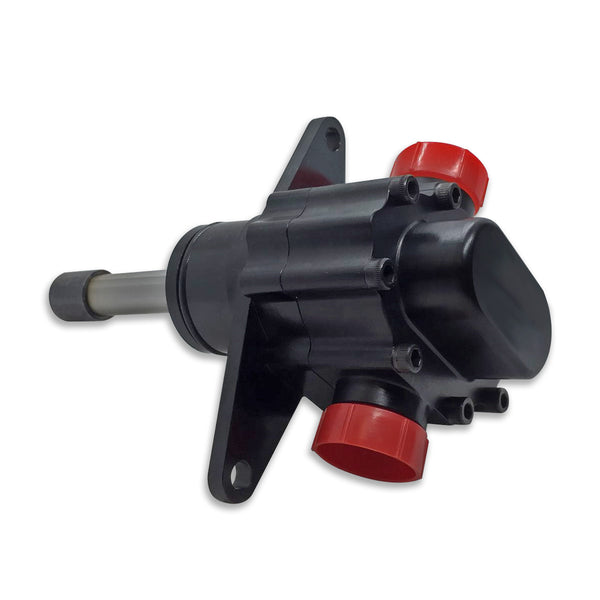 Mechanical Fuel Pump fits all years of the Suzuki Hayabusa and is a replacement for the factory water pump. Featuring micro-polished gears for smooth operation and explicitly designed for alcohol turbo use, with a flow of 4 GPM at 8000RPM.
Notes:
This pump is designed to work with the

 Robinson support kit



This is the same motorcycle fuel pump we use on all DME Racing Alcohol Builds.

This pump will not fit with the stock sprocket cover, or the DME Racing Sprocket cover, without modifications. 

It will work with the Gen 1 shifter cover.  The Gen 2 shifter cover will have to be modified or switched to a Gen 1.
The top is in and the bottom is out.