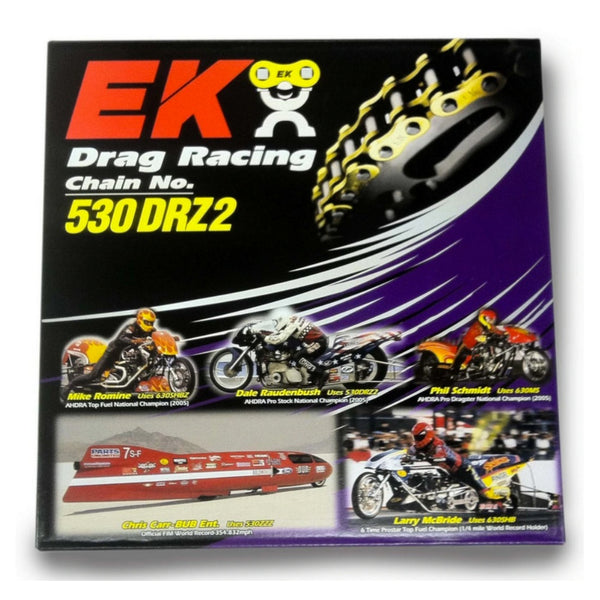 The DRZ2 chain is a non O-Ring chain designed for high horsepower drag race use only.  Used by the quickest and fastest street bikes on the planet making over 650 horsepower!  Also used by NHRA Pro Stock Motorcycles.  Non O-ring, 11,500 lbs tensile strength.   Standard nickle finish.
How long of a chain do I need? - Add 10 pins for every 3 inches of swingarm you add.
*Note - All chains come with (1) Master Link.

EK Drag Racing Chain - 530 DRZ2
EK Drag Racing Chain - 530 DRZ2
EK Drag Racing Chain - 530 DRZ2