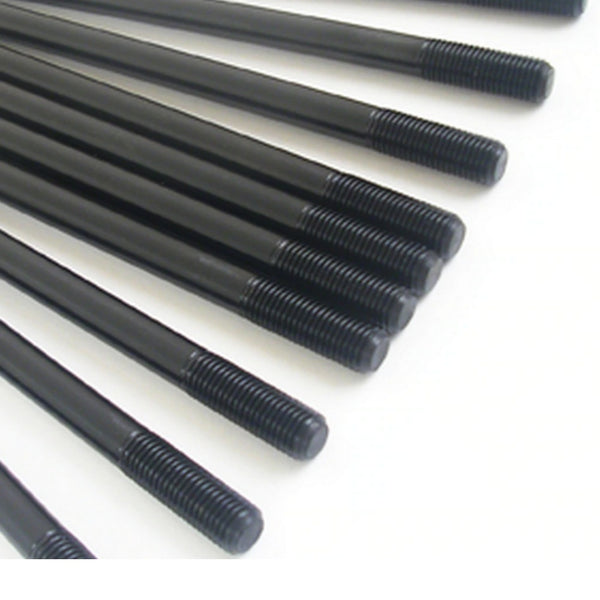 APE Studs are the preferred fastener choice for high performance engines. Unlike a bolt, a stud uses all of the threads in the case, and it doesn't have to be removed during disassembly which adds wear on the case threads. Studs don't twist like bolts when being torqued down, so torque readings are more accurate.
APE studs are made from heat treated chrome moly, centerless ground, and have rolled threads after heat treat for maximum strength.
APE originated heavy duty studs for performance motorcycles and today is recognized as the industry's leading manufacturer and supply studs to all of the top engine builders.
No matter whose parts you have in your engine, join the top names in racing and insist on APE studs to hold it all together.
options available below
Standard
Stroker +6mm
HD 1/2" (comes with nuts and washers)
*Note - Requires CHN10125-10 Head Nuts (Sold Separately)
**Note - 2008+ Hayabusa Engines Requires #09160-10082 Cylinder Head Washers (Sold Separately)
Excellent service
I can't say enough about Hard Times parts and service. Every time I send an order in Dustin gets the order out the same day. So far his prices are better than anyone around. That's saying something. He has better service and better pricing! That's where it's at. Thanks Dustin we appreciate you!