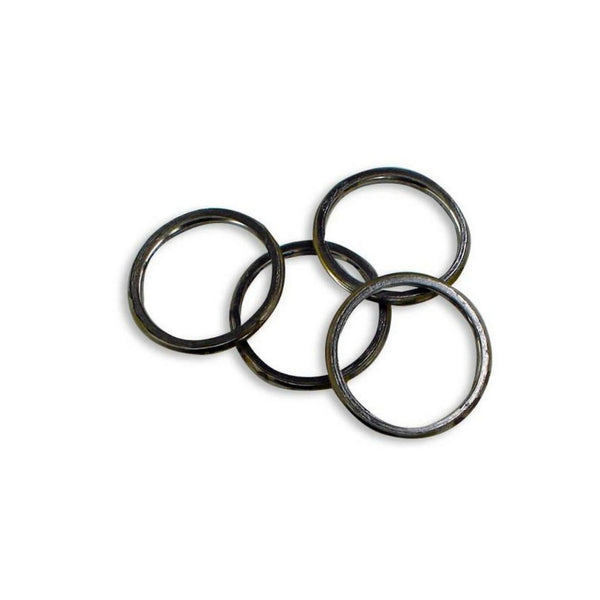 These high quality gaskets will seal up that new header you are installing, or works fine with the stock exhaust.  These gaskets might fit tightly in your head, that is normal.
Comes in a package of 4 gaskets.
The Cometic Exhaust Gaskets are spiral wound steel and have a 1.5mm larger inner diameter for less restriction.