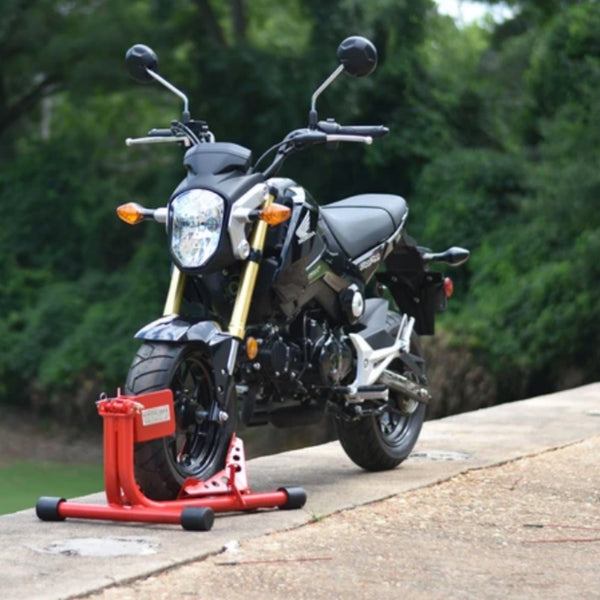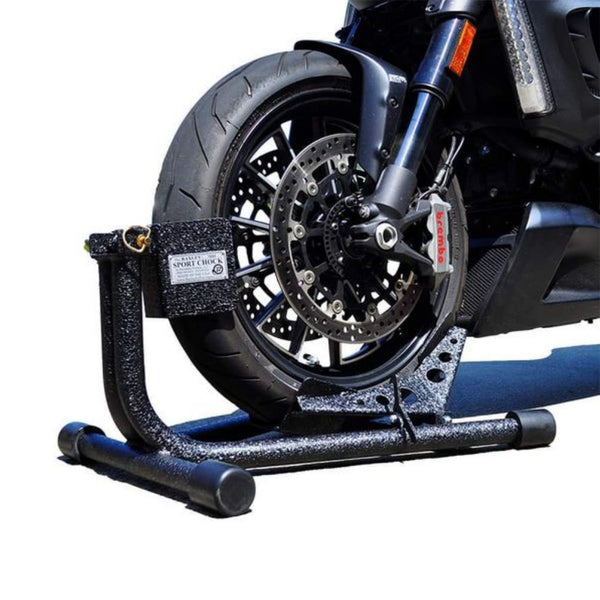 The Scooter Chock is a scaled down version of the Sport Chock – about 15% smaller and perfect for the Grom, Z125, Zuma and any other pitbike.  Like all our products, the Scooter is sturdy steel construction, beautiful powdercoat, and a Lifetime Warranty. It can be bolted into a trailer like all our chocks, or used as a sturdy upright maintenance or storage stand.

Features:
Built to fit 12″ to 15″ tires found on most scooters today
Rugged, beautiful powdercoat
Holes in cross brace for bolting down to a trailer
Stays put on garage floor when entering
Lifetime Warranty
PATENTED (#6,640,979)
Made in the USA
 Available in these colors: Black, Green, Red, Blue, Yellow

Great transaction
Received my part in two days after ordering, was the best price and the quickest shipping, very happy with the quality of service.
Baxley Wheel Chock
Best quality wheel chocks on the market at the best price!!!!
Baxley Wheel Chock - Scooter