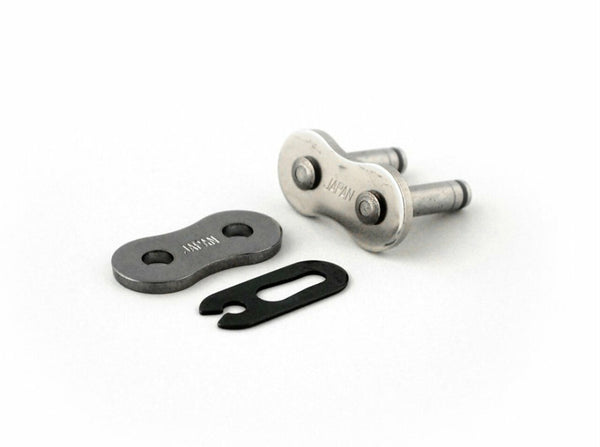 EK Chain 530 DR-2 Drag Master Connecting Link
The DR2 chain is a non O-Ring chain designed for drag race use only.  Recommended for stock to lightly modified bikes with extended swingarms.  Perfect for big displacement engines or those with dry nitrous kits.  10,500 lbs tensile strength, non O-ring.  Standard nickel finish.
How long of a chain do I need? - Add 10 pins for every 3 inches of swingarm you add.

*Note - Be sure to order new sprockets with your new chain.