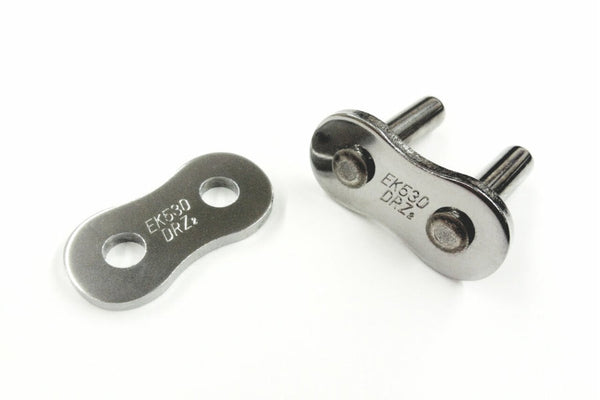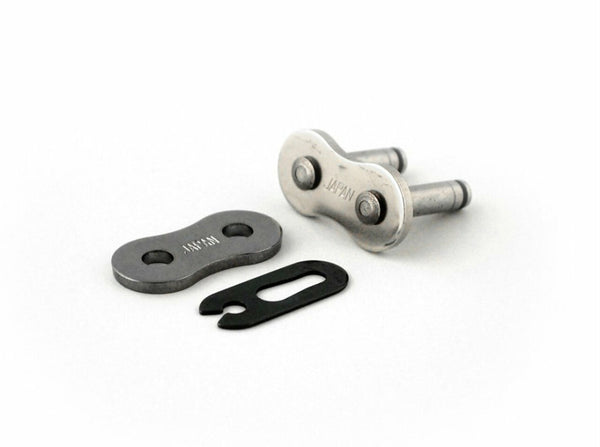 EK Chain 530 DRZ-2 Drag Master Connecting Link
The DRZ2 chain is a non O-Ring chain designed for high horsepower drag race use only.  Used by the quickest and fastest street bikes on the planet.  Also used by NHRA Pro Stock Motorcycles.  Non O-ring, 11,500 lbs tensile strength.   Standard nickel finish.
How long of a chain do I need? - Add 10 pins for every 3 inches of swingarm you add.

*Note - Be sure to order new sprockets with your new chain.