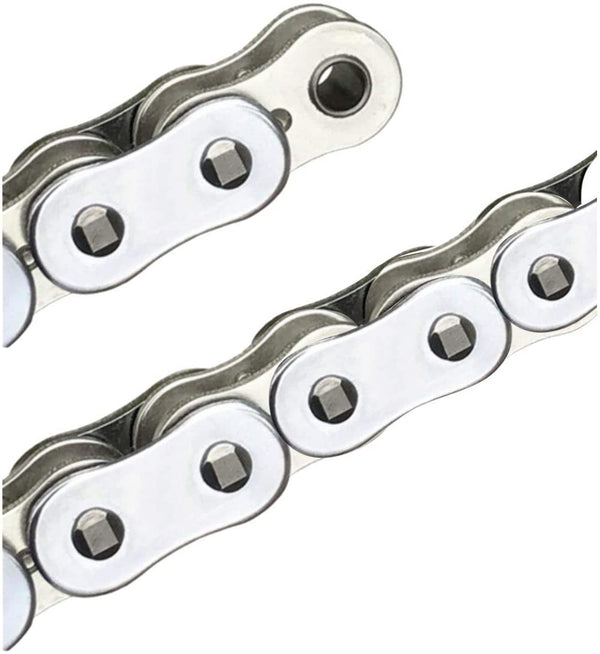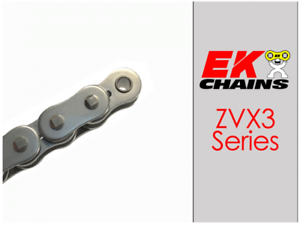 The ZVX3 series chains are the perfect OE replacement for any of today's stock Extreme Sport Bikes
ZVX3 is the pinnacle of chain technology
Ultra strong: ZVX3 series chains easily surpass every other brand with a tensile strength of 11,100 lbs.
ZX-ring lasts 15% longer than ZVX series
Minimized clearance between plates for improved stiffness and weight
Includes Rivet-type link
Made in Japan

If you need help knowing how long of a chain you need. - Add 10 pins for every 3 inches of swingarm you add.
Zvx3
Great chain even better customer service