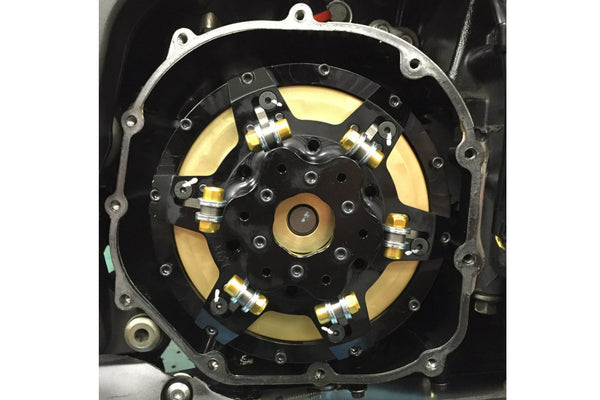 When you purchase your MTC Engineering clutch through Hard Times Parts & Service you automatically receive a free initial setup AND full remote tuning assistance.
But maybe you've already had your clutch for a few seasons or have completely changed your setup.  Dustin Lee offers initial setup tuning and remote track tuning.  Tuning will be provided via phone/text. 
Initial Setup - $50
1 Day Remote Tuning - $75
Full Tuning support - $150
*** NOTE - PLEASE CHECK FOR 1 DAY & FULL SUPPORT AVAILABILITY WITH DUSTIN PRIOR TO PURCHASING.  NOT ALL DATES/TIMES ARE AVAILABLE & MOST TUNING WILL BE DONE REMOTELY ***
Dustin gave me an initial setup and it was pretty much perfect!!! Sent him a couple videos and he gave me another small suggestion and the clutch work flawless!!!! Very Satisfied!!! Thank you Dustin
clutch tuning
the gen 2 clutch tuning doesn't get any better than from Dustin going on 2 years with same disc and steels and nailed the tune up first try 300lbs mid 1.30 60 fts
Gen 2
Bought gen 2 clutch from Dustin Lee and gave him my bike setup in which he gave me a tune.Instantly went to track and cut 1.34-1.35 sixty ft times my personal best thanks again
Gen 2 clutch tuning
I got to admit I was a little apprehensive about buying a Gen 2 clutch for my Hayabusa. Before I bought it I wasn't sure if i was going to get it to work right . But after Dustin set this clutch up for me, it was butter from day 1. Never did I have any issues or problems. I won races and beat my personal best with dustins clutch tune. I'm very happy with the clutch. And his service . I'm sure I asked a bunch of stupid questions and he was super patient . Awesome guy to deal with.