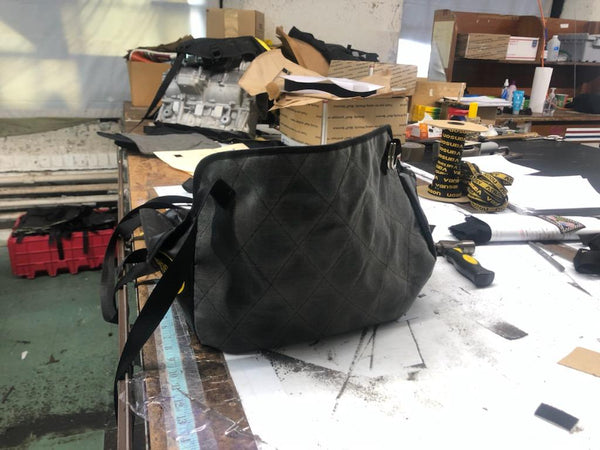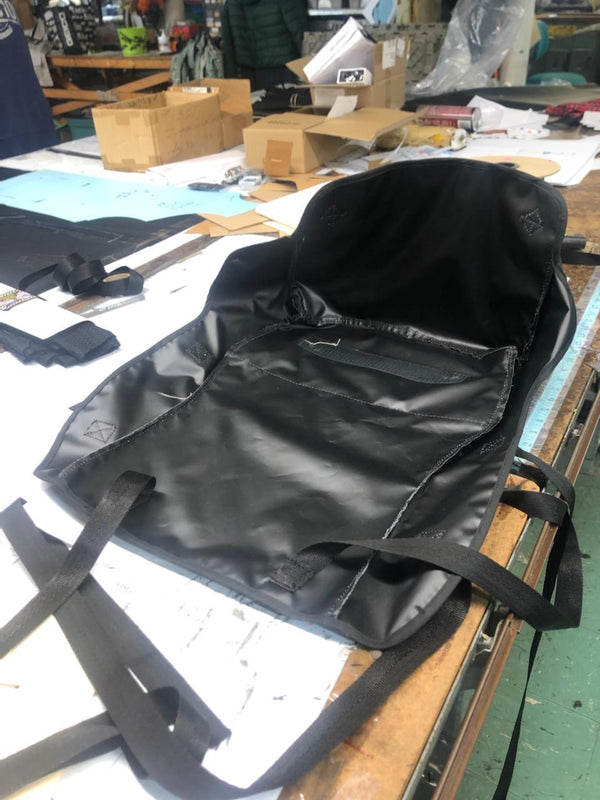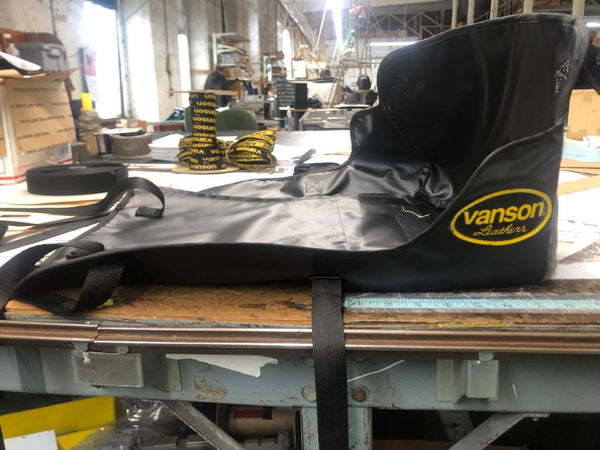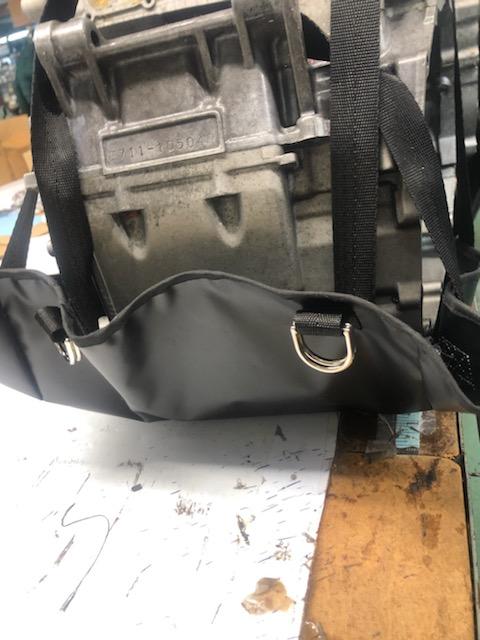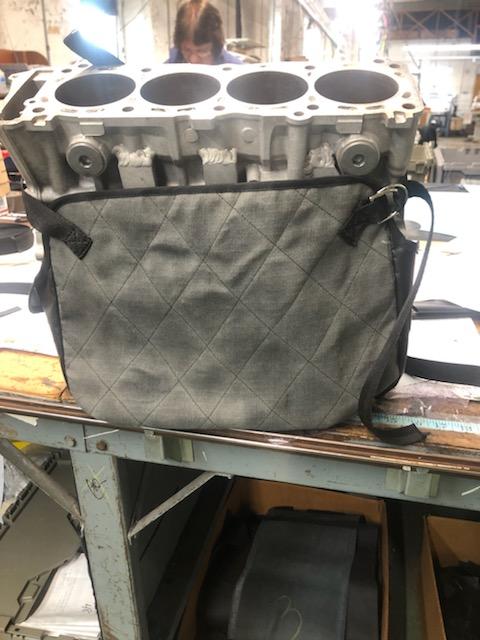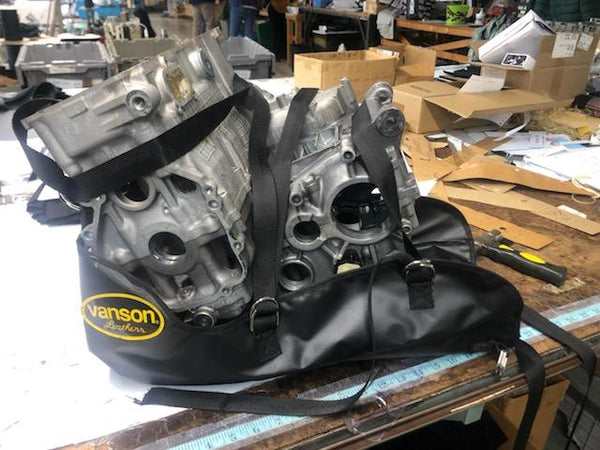 Vanson has improved the old design to a new fresh look and improved engine containment.  
The diaper is universal and works with most applications with flat oil pan and sidewinder style exhaust. 
Heat protection and kevlar equiped
Hard Times Parts and Service ( vanson engine diaper) .
Great quality of universal Engine Diaper !
Dustin Lee of Hard Times Parts and Service is amazing to deal with and comes through with everything , great customer service !!!