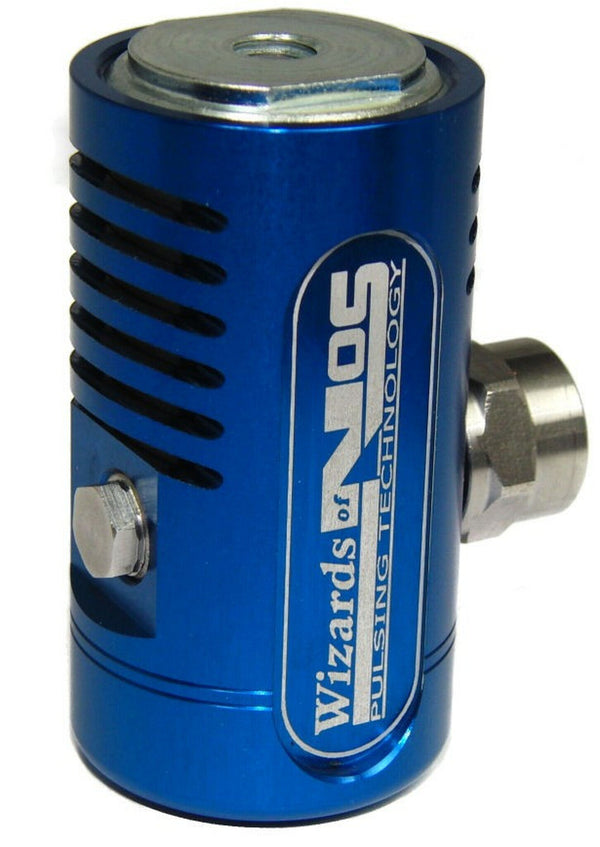 Description
Nitrous Solenoid X-10
Making the best nitrous solenoid in the world even better has been a far from easy task but the accumulation of 40 years of experience in the WON team has paid off once again, as can be seen below. 
FEATURES:
The only ZERO wear solenoids in the world.

Unrivalled reliability – tested to 1 million operations trouble free – the most reliable solenoids in the world.

The only nitrous solenoids in the world designed specifically to be pulsed at the highest possible frequency.

Maximum efficiency – the only solenoids uniquely designed to deliver maximum nitrous flow & density.

Lifetime warranty
WON X-10 Pulsoids will never wear out, never fail and will never need servicing (when used as instructed), saving you the trouble, time, money and (most important of all) the risk to your engine, and as a consequence they come with a Lifetime Warranty*
While generic nitrous solenoids suffer rapidly from wear and tear, requiring regular maintenance/repair and/or a back-up solenoid to prevent engine failure, there are no such concerns with X-10 Pulsoids, as they will still be going strong, long after even the Duracell bunny has expired.
NITROUS SOLENOID SPECIFICATION:
The Pulsoid alloy body has a 1/8 BSP female threaded inlet and an 8 x 1 mm (metric fine) female threaded outlet. To avoid potential damage to these threads we prefer to supply all Pulsoids complete with a set of suitable stainless steel inlet and outlet fittings.
Our standard CNC machined stainless steel inlet adaptor doubles as a filter housing, so it's almost essential for reliable results and should only be omitted from an order if you already have an old style Pulsoid and you're upgrading to X-10's and already have the fittings from the original Pulsoid.
Our standard stainless steel inlet adaptor accepts our 5mm nylon pipe but we can supply suitable adaptors to connect with virtually any pipe/hose that a customer requires from our standard range or made to special order.
150 HP:
The maximum potential flow of our X-10 Pulsoid-150 is up to 150 bhp – adjustable down to 25 bhp
Current requirement 10 Amps max @ 12 Volts
250 HP:
The maximum potential flow of our X-10 Pulsoid-250 is up to 250 bhp – adjustable down to 25 bhp.
Current requirement 15 Amps max @ 12 Volts.
Inner orifice 2.3mm
OUR STANDARD RANGE INCLUDES:
4mm nylon hose applications

5mm nylon hose applications

1/8 BSP for UK braided applications

3AN male for US braided applications

4AN male for US braided applications

6AN male for US braided applications

Push fit barbed tails to suit rubber hose in a range of sizes
Everything was great got the part super fast